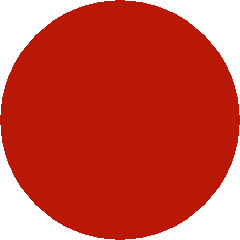 Guy and his brother Tom 

               Live in Austin!

"To be yourself in a world that is constantly trying to make you something else is the greatest accomplishment" -Ralph Waldo Emerson

Guy Lee has written and published five books:  Expressive Guitar, The Guy Lee Guitar Method, Bass Guitar Riffs, Easy Christmas Guitar and How To Make A Living Teaching Guitar. In 2008 he released two all instrumental guitar-oriented CDs, "The Hurricane Waltz" and "Christmas! Guitar-Style". 2012 brought Guy's "Songs of George Harrison" guitar tribute album. Featuring one song from each of Harrison's solo LPs. Also arranging and recording his new series "Cool Backing Tracks'. Volumes 1,2 & 3 are available with more volumes on the way. In 2017  he released " Modern Guitar Standards" and "Spiritual Guitar".

He is also a music journalist with over 300 published articles in Vintage Guitar, 20th Century Guitar, Premier Guitar, Goldmine, Home Recording, American Songwriter, Bassics and several newspapers. 'The Guy Wire' is weekly entertainment newspaper column by Guy Lee. A Berklee College of Music alumni, seminar speaker (Belmont College, NAMM University) and professional guitarist. Formerly a guitar pedal designer/Marketing Director for Xvive Audio out of China.

As a performer he's played all over the USA, Germany, Turkey, Italy, Greece, Spain, Palma, Crete, Puerto Rico, China...

Guy's books and music are available at iTunes, Amazon.com, cdbaby, and many other outlets.

Playing slide guitar at Abbey Road on the River, Jeffersonville, IN

May 26, 2017

Performances from Guy's "Songs 

of George Harrison" album will be

 featured at AROTR. Click on to 

purchase from Amazon

01/04/18 Lexington Morning Pointe (private) - Solo

01/05/18 Forest Springs (private) - Solo

01/08/18 Provision Living (private) - Solo

01/11/18 Citation (private) - Solo

01/12/18 Atria Hurstbourne (private) - Solo

01/15/18 Highgrove (private) - Solo

01/18/18 Atria Etown (private) - Solo

01/19/18 Brownsboro Park (private) - Solo

01/23/18 Ponder Creek (private) - Solo

01/24/18 Hartland Hills (private) - Solo

01/25/18 Meadowthorpe (private) - Solo

01/26/18 Oxmoor (private) - Solo

01/26/18 Brookdale (private) - Solo

01/27/18 Talon Winery Shelbyville - Duo w/Frankie 

01/30/18 Crecent Place (private) - Solo

02/09/18 Atria Hurstbourne (private) - Solo

02/10/18 Fritz Farm (private) - Solo

02/12/18 Highgrove (private) - Solo

02/13/18 Magnolia Springs Lex - Solo

02/14/18 Frankfort MP (private) - Solo

02/14/18 Parrs (private) - Solo

02/14/18 Highgrove- (private) - Solo

02/15/18 Atria Etown (private) - Solo

02/16/18 Provision Living Lex - Solo

02/17/18 Driscoll Estates - Duo w/Frankie

02/20/18 Ponder Creek (private) - Solo

02/22/18 Fritz Farm (private) - Solo

02/23/18 Oxmoor (private) - Solo

03/02/18 Hamburg (private) - Solo

03/05/18 Citation (private) - Solo

03/07/18 Hartland Hills (private) - Solo

03/12/18 Highgrove (private) - Solo

03/12/18 Meadowthorpe (private) - Solo

03/15/18 Atria Etown (private) - Solo

03/16/18 Forest Springs (private) - Solo

03/17/18 Parrs (private) - Solo

03/21/18 Atria Hurstbourne - Solo

03/23/18 Oxmoor (private) - Solo

03/24/18 Scott Hearndon Benefit- Duo w/ Frankie 

03/27/18 Ponder Creek (private) - Solo

03/28/18 Magnolia Springs (private) - Solo

03/30/18 Brookdale (private) - Solo

04/03/18 Springdale (private) - Solo

04/04/18 Hartland Hills (private) - Solo

04/05/18 Fritz Farm (private) - Solo

04/06/18 Brownsboro Park (private) - Solo

04/13/18 Provision Living Lex - Solo

04/16/18 Citation (private) - Solo

04/18/18 Stoney Brook (private) - Solo

04/19/18 Atria Etown (private) - Solo

04/20/18 Hamburg (private) - Solo

04/23/18 Highgrove (private) - Solo

04/24/18 Ponder Creek (private) - Solo

04/24/18 Highgrove (private) - Solo

04/25/18 Magnolia Springs (private) - Solo

04/27/18 Oxmoor (private) - Solo

04/27/18 Meadowthorpe (private) - Solo

05/02/18 Stoney Brook (private) - Solo

05/03/18 Fritz Farm (private) - Solo

05/10/18 Parrs (private) - Solo

05/11/18 Provision Living Lex - Solo

05/12/18 Talon Winery Shelbyville - Duo w/Frankie

05/16/18 Hartland (private) - Solo

05/17/18 Atria Etown (private) - Solo

05/18/18 Forest Springs (private) - Solo

05/22/18 Ponder Creek (private) - Solo

05/23/18 Citation (private) - Solo

05/24-28/18 Abbey Road on the River - Solo

05/25/18 Oxmoor (private) - Solo

05/25/18 Meadowthorpe (private) - Solo

05/28/18 Highgrove (private) - Solo

05/28/18 Legacy Reserve (private) - Solo

05/30/18 Magnolia Springs (private) - Solo

06/01/18 Stoney Brook (private) - Solo

06/01/18 Talon Winery Shelbyville - Duo w/Frankie 

06/02/18 Talon Winery Lexington - Duo w/Frankie 

06/06/18 Hartland ( private) - Solo

06/07/18 Fritz Farm (private) -Solo

06/11/18 Highgrove (private) - Solo

06/15/18 Provision Living Lex - Solo

06/21/18 Atria Etown (private) - Solo

06/22/18 Oxmoor (private) - Solo

06/22/18 Meadowthorpe (private) - Solo

06/26/18 Ponder Creek (private) - Solo

06/27/18 Magnolia Springs (private) - Solo

07/04/18 Highgrove (private) - Solo

07/04/18 Brookdale Stonestreet (private) - Solo

07/05/18 Fritz Farm (private) - Solo

07/06/18 Providence (private) - Solo

07/06/18 Talon Winery Shelbyville - Duo w/Frankie

07/07/18 Brookdale Richmond (private) - Solo 

07/18/18 Hartland (private) - Solo

07/19/18 Atria Etown (private) - Solo

07/20/18 Provision Living Lex (private) - Solo

07/20/18 Meadowthorpe (private) - Solo

07/23/18 Highgrove (private) - Solo

07/24/18 Ponder Creek (private) - Solo

07/25/18 Magnolia Springs (private) - Solo

07/27/18 Oxmoor (private) - Solo

08/02/18 Fritz Farm (private) - Solo

08/03/18 Woodford Reserve - Duo w/Frankie 

08/10/18 Provision Living Lex - Solo

08/13/18 Highgrove (private) - Solo

08/16/18 Atria Etown (private) - Solo

08/17/18 Talon Winery Shelbyville Duo w/Frankie 

08/24/18 Oxmoor (private) - Solo

08/24/18 Meadowthorpe (private) - Solo

08/27/18 Hartland (private) - Solo

08/28/18 Ponder Creek (private) - Solo

08/29/18 Magnolia Springs (private) - Solo

08/31/18 Brownsboro Park (private) - Solo

09/06/18 Fritz Farm (private) - Solo

09/02/18 Equus Run Vineyards - Duo w/Frankie 

09/10/18 Highgrove (private) - Solo

09/19/18 Hartland (private) - Solo

09/20/18 Atria Etown (private) - Solo

09/21/18 Meadowthorpe (private) - Solo

09/26/18 Magnolia Springs (private) - Solo

09/28/18 Oxmoor (private) - Solo

10/04/18 Fritz Farm (private) - Solo

10/08/18 Highgrove (private) - Solo

10/17/18 Hartland (private) - Solo

10/18/18 Atria Etown (private) - Solo

10/19/18 Meadowthorpe (private) - Solo

10/26/18 Oxmoor (private) - Solo

10/31/18 Magnolia Springs (private) - Solo

11/01/18 Fritz Farm (private) - Solo

11/12/18 Highgrove (private) - Solo

11/15/18 Atria Etown (private) - Solo

11/16/18 Meadowthorpe (private) - Solo

11/21/18 Hartland (private) - Solo

11/23/18 Oxmoor (private) - Solo

11/28/18 Magnolia Springs (private) - Solo

12/06/18 Fritz Farm (private) - Solo

12/07/18 Brownsboro Park (private) - Solo

12/10/18 Highgrove (private) - Solo

12/19/18 Hartland (private) - Solo

12/20/18 Atria Etown (private) Solo

12/21/18 Meadowthorpe (private) - Solo

12/28/18 Oxmoor (private) - Solo